Spring Hill Asphalt Contractor
D. Lee's Paving provides asphalt paving services to residential and commercial customers throughout the greater Nashville area including Spring Hill, Franklin, Murfreesboro, Hendersonville and more. We offer comprehensive paving services, maintenance and repair services, as well as tar and chip services and road striping. Let our experienced crew provide you with the best results for the best price!
Delivering Perfect Paving, No Matter the Project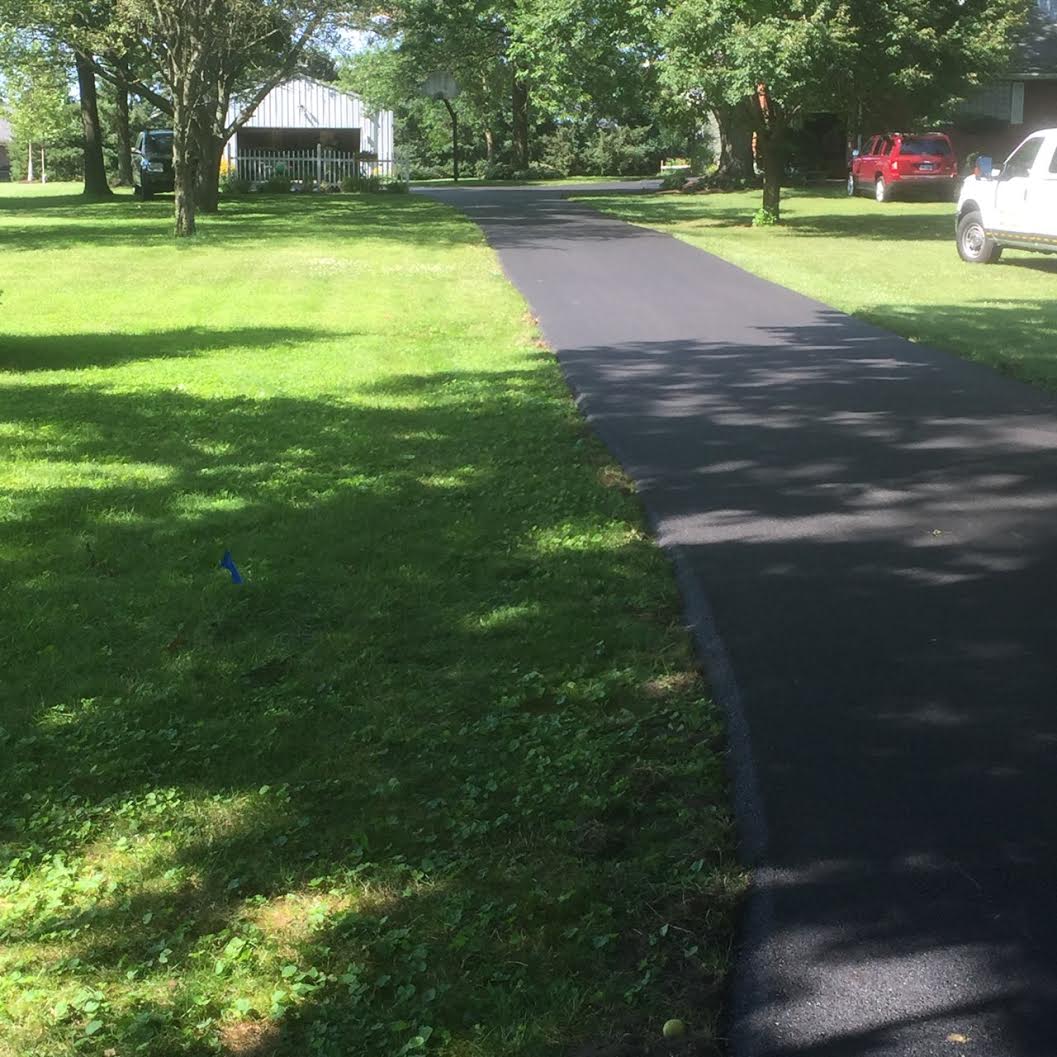 Asphalt is a durable material that can stand up to weathering, auto traffic and more—all while looking great for years. If you're thinking about making an investment in paving in Nashville, let the paving contractors at D. Lee's Paving help you get the most out of your money. Don't let our affordable rates fool you: We're one of the best in the business when it comes to paving services!
Our asphalt paving capabilities include laying brand-new asphalt surfaces for residential homes and commercial businesses. If you already have asphalt but it needs resurfacing, we're equipped for that too. Let us mill old asphalt into a fresh new surface or completely remove and re-lay asphalt for a fresh start. If you're on a budget, talk to us about tar and chip coating and we'll make sure you get all the benefits of an asphalt surface with a quick and easy coating! And, no matter what type of project you have, nothing beats sealcoating to protect it for years and years to come.
Choosing D. Lee's Paving as your asphalt contractor in Nashville, TN means getting the surface you need, paved by experts who have a passion for their work. We know an asphalt driveway adds value to your property and a well-paved parking lot makes your business more appealing. That's why we go above and beyond to do our best work—so you get the maximum benefit. Contact us with the details of your project. You'll get the benefits of a job well done and we'll get the satisfaction of knowing our work is making your life better.
We offer a full range of paving and re-paving solutions, including tar & chip and milling services.
Our company has more than 15 years of paving experience. In fact, we come from a family of paving contractors—paving is in our blood!
We welcome paving projects of all sizes, from residential driveways to full commercial parking lots.
Unlike other paving companies, we don't require a deposit for our services. Our prices are also very competitive, and we promise superior results.
In addition to paving, we're also capable of providing you with finishing services, such as road striping and sealcoating.
We Promise Clean Results
When we're done paving your project, you'll be left with a smooth, sealed surface that looks great. Let our asphalt contractors deliver high-caliber results at affordable prices, so you can enjoy your surfaces. Call us today at 615-579-1766!
Proudly providing professional paving and asphalt to Nashville, TN as well as the surrounding cities in Maury and Williamson Counties, including:
Spring Hill, TN
Franklin, TN
Brentwood, TN
Murfreesboro, TN
Fairview, TN
Kingston Springs, TN
Dickson, TN
McEwen, TN
Ashland City, TN
Pleasant View, TN
Clarksville, TN
Springfield, TN
Hendersonville, TN
Mt. Juliet, TN
Hartsville, TN
Watertown, TN