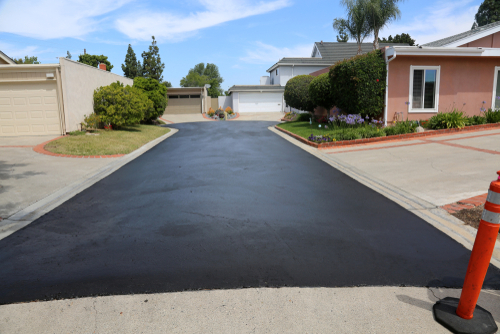 Asphalt paving is essential for properties and highways, as it gives a strong level of resistance and durability to high-traffic areas. If you are considering what asphalt Spring Hill, TN offers, you need to know what is in that mix, how to get your surface prepared for the process, and what to expect after it has been applied by a professional like D. Lee's Paving.
What Is in the Asphalt Pavement?
There is a combination of different things that make up asphalt, including sand, and stone with petroleum to bind it all together. The pavement is sticky and wet when it is laid out on the surface. All of these materials are mixed together to stay in that form because of the liquid asphalt, especially once it is laid. This is mixed away from the construction site and then transported while still being mixed.
Preparing the Surface
Before you apply the asphalt to the surface of the road or parking area, you want to make sure that the ground is prepared. A layer of thin binder should be applied first before the actual asphalt comes down on the area. This will keep it bonded to the surface very much like glue and prevent it from moving. Once the final layer has been applied, the area needs to be left alone for at least 24 hours for drying and solidifying.
Applying the Asphalt
As it is applied to the surface, rollers are used to even out the asphalt and mold it into a flat shape. If it is not molded properly, it will dry in its current form and not be suitable to dry. If it is not applied properly the first time, it will have to be removed and start over. It typically takes at least two layers of asphalt before the job is completed.
Contact Us Today
If you are looking for asphalt paving services in the Spring Hill, TN area, contact us at D. Lee's Paving today for a quote and estimation time on the project. We look forward to being your go-to asphalt paving in Spring Hill.