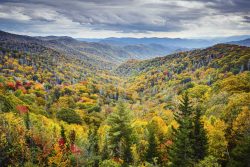 Asphalt is an excellent material that is known for its durability, quality, and affordability. It is usually used for driveways, parking lots, and other types of surfaces. People often choose asphalt because it can last for years and withstand the harshest weather conditions.
If you are looking for a contractor specializing in asphalt paving in Lobelville, TN, or any other surrounding areas, then D. Lee's Paving is the company you should contact. We are a team of professional and experienced asphalt contractors who specialize in paving and re-paving solutions and serve both residential and commercial clients in the area.
Asphalt Paving in Lobelville, TN
Do you have a residential or commercial project, and you need an asphalt contractor for it? Then, D. Lee's Paving is ready to help you. At our company, we provide a full range of asphalt services, and we use high-quality equipment and materials. We work with both residential and commercial customers in Lobelville, TN, as well as in other surrounding areas and towns, including Nashville, Spring Hill, Franklin, TN, and others.
Asphalt Paving
Asphalt paving is the common process of installing cold, warm, or hot asphalt as paving. Asphalt paving has been used for decades, and it has numerous advantages, including the following:
Safety. Since asphalt paving provides high contrast in color, it gives drivers better visibility, especially at night. As a result, it appears to be safer than other types of paving.
Affordability. Asphalt is among the most affordable types of paving.
Smooth appearance. Asphalt paving is smooth, which makes it look nicer and makes it safer. Smooth asphalt paving helps reduce drivers' fatigue, contributes to better fuel economy, and eliminate carbon dioxide emissions.
Quietness. Asphalt roads are not as noisy as other types of roads. It has been proven that asphalt paving reduces highway noises by at least sever decibels.
As mentioned above, asphalt paving is a great solution for both residential and commercial projects. Therefore, if you are thinking of getting asphalt paving for your house's driveway or commercial property, D. Lee's Paving is the company you should contact.
Asphalt Resurfacing
Asphalt resurfacing is a cost-effective method of asphalt repair that involves the installation of the new layer of asphalt on the old coating of the already existing asphalt paving. Even though it seems to be a simple process, it should be completed by experienced professionals only. That is why you should contact D. Lee's Paving  – a team of asphalt paving experts, who specialize in asphalt resurfacing and know how to help your paving look like brand new again with the help of this method.
If you wonder whether you need asphalt resurfacing or not, here are a few sing that getting it might be a smart idea:
There are visible cracks and potholes on your asphalt paving. If you notice these problems on your asphalt, it is a sign of serious paving damage that needs to be fixed immediately. Asphalt resurfacing is a perfect method for solving these issues.
There are drainage issues. Drainage problems usually indicate that there is an issue beneath the pavement surface that you may not see. They are also a sign that there are weak spots on your asphalt.
Asphalt is worn-down. If your paving starts looking faded or discolored, you should consider getting asphalt resurfacing to improve its looks and quality.
Asphalt Milling
Asphalt milling is an affordable and effective method of asphalt restoration that is also often called pavement milling, cold planing, or profiling. The process involves the removal a few inches of the existing asphalt layer with the purpose of repairing the paving. Asphalt milling is also known as an environmentally friendly solution.
Here is a list of the main benefits of asphalt milling you should know about:
It does not take much time
It is cost-effective
It is effective for restoring drainage flow
It is easy to maintain
It is good for fixing specific areas
To does not produce any smoke or flame, and it generates only a small amount of dust
It can be re-used.
D. Lee's Paving is known as an asphalt contractor that specializes in the method of asphalt milling. Our experienced pavers know how to apply it and do it effectively for all types of residential and commercial projects.
Tar and Chip
It is another common method of paving that has been existing for over 100 years. Tar and chip technology is a great cost-effective alternative to other paving methods. It is a surface treatment of crushed stone and liquid asphalt that is perfect for rural roads with low to medium volumes of auto traffic.
If you need an affordable paving solution and are ready to consider this option, our team of professionals is ready to help you with that.
Asphalt Sealcoating
If you want to protect your asphalt paving from premature damage caused by oils, water, UV light, and harsh weather conditions, you should definitely consider asphalt sealcoating. Sealcoating involves applying a protective layer to asphalt paving that seals it and extends its lifetime. With the help of asphalt sealcoating, you can make your asphalt even more durable.
Do You Need the help of a professional asphalt paver in Lobelville, TN?
If you are currently looking for a professional and experienced asphalt contractor in Lobelville, TN, or any other nearby area, then contacting our company would be your right choice. D. Lee's Paving is the company that has been in the asphalt paving industry for over 15 years and that provides all types of the most common and necessary asphalt services, including asphalt paving, asphalt repair, milling, tar and chip, and others.
Our team consists of asphalt experts who can handle any type of residential or commercial project regardless of their size and complexity. If you have any questions about the services we provide, or you want to discuss the details of your project, do not hesitate to contact us any time.