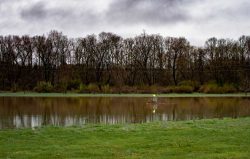 Asphalt is an affordable, long-lasting, and eco-friendly material that is perfect for driveways and parking lots. In most cases, asphalt can serve you for years and can withstand harsh weather conditions and heavy auto traffic.
If you are thinking of getting high-quality asphalt paving in Fayetteville, Nashville, Murfreesboro, Franklin, Spring Hill, TN, and other nearby towns, you should contact D. Lee's Paving. We are among the leading asphalt contractors in the area by offering a full range of paving and re-paving solutions to our commercial and residential clients.
Asphalt Paving in Fayetteville, TN
If you have a paving project of any size, and you are looking for an experienced paving expert, call our company. We have quality equipment, and we use proven practices to handle all types of commercial and residential projects. We are professionals in asphalt paving, and we work with customers from Fayetteville, TN, as well as from other nearby towns and areas, including Spring Hill, Nashville, Murfreesboro, Franklin, and others.
Asphalt Paving
Asphalt paving is the superior and sustainable paving that includes installing of cold, warm, or hot mix asphalt as a pavement. Asphalt pavements have numerous advantages over other types of pavement, including the following:
It is smooth. Asphalt pavements give you a more smooth surface that other types of pavement cannot provide. Smooth roads do not just look nice, but they are also safer by reducing drivers' fatigue. Moreover, smooth surfaces also contribute to reduced carbon dioxide emissions and better fuel economy.
It is safe. Asphalt paving provide high contrast in color and gives drivers better visibility, which is especially important at night.
It is cost-effective. Asphalt paving allows you to save money because asphalt is more affordable than other types of paving.
It is quiet. It has been proven that asphalt roads can reduce highway noise by as much as seven decibels
Asphalt Resurfacing
Asphalt resurfacing is the process of adding a new layer of asphalt to an existing pavement. It helps extend the lifespan of your asphalt pavement and keep it in a good condition. The professionals at D. Lee's Paving specialize in asphalt resurfacing, and they can fill in any cracks, level necessary areas, and make your asphalt pavement look great and like new again.
Here are several signs indicating that you need asphalt resurfacing:
Asphalt looks worn-down. If your pavement has a discolored and faded look, you should consider getting asphalt resurfacing.
There are potholes and cracks. These problems indicate that the serious damage has already occurred, and your asphalt needs to be fixed. With the help of asphalt resurfacing you can solve these problems.
There are drainage problems. If you notice a drainage issue, it may indicate that there is a more serious problem beneath the pavement surface. In most cases, drainage issues indicate that there are weak spots in your asphalt pavement.
Asphalt Milling
Asphalt milling is a pavement repair method, in which one or two inches of asphalt layers are removed in need of repair. It is one of the most affordable and innovative methods of restoring asphalt. It is also an environmentally friendly solution.
If you are choosing between asphalt milling and other methods of asphalt repair, here are several benefits of this method you should know about:
It restores drainage flow
It can be re-used multiple times
It generates no flame or smoke, and produces only a small amount of dust.
It is less time-consuming
It does not require much maintenance
It allows to fix specific areas.
Asphalt mining is one of the specializations of our company. Therefore, if you are considering this solution for your residential or commercial project, feel free to contact D. Lee's Paving.
Tar and Chip
Tar and chip is an old technology that is often used for drivers, country roads, etc. The process involves rolling a hot liquid layer of asphalt over an existing surface for sealing it. It is an affordable alternative to full paving or full resurfacing. If you have a smaller project, this method is perfect for you.
Asphalt Sealcoating
If you want your asphalt paving last for decades, asphalt sealcoating is the method you should consider. It is a protective payer that is applied to asphalt paving to protect it from premature damage. It also protects paving from oils, water, and UV light. Asphalt sealcoating can be fairly considered one of those investments that every homeowner or car owner with an asphalt driveway should consider.
Do you Need the help of a professional asphalt paver in Fayetteville, TN?
If you are looking for a professional and experienced asphalt contractor in Fayetteville, TN or any other nearby areas, then our company is exactly who you need. At D. Lee's Paving, we provide a variety of asphalt services, including asphalt paving, asphalt resurfacing, asphalt milling, tar and chip technology, and asphalt sealcoating.
Our professionals pavers with years of experience can handle all types of residential and commercial projects, regardless of their size and complexity. We have been working in this industry for over 15 years, and we have passion for paving. We can guarantee that you will be left with smooth and sealed asphalt surface that is durable and looks great. Our mission is to provide our customers with high-quality and good-looking asphalt that will serve them for decades.
If you have any questions about our company and services, or you want to discuss your project, feel free to visit our website for more information or give us a call.